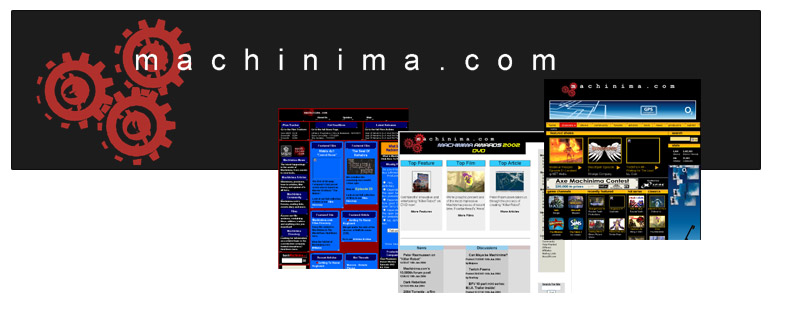 Hugh Hancock and Gordon McDonald launched Machinima.com on the 4th of January, 2000. It received over 100,000 page views within a week, and kept growing from there.
Machinima.com showcased over a million words of articles and hundreds of Machinima films during Hugh's time as Editor-In-Chief.
Strange Company sold Machinima.com to LA-based Machinima Inc in 2005, and we are no longer involved with day-to-day operations of the site. However, we're still very proud of what we achieved.
---